How Much Does a Jeep Gladiator Cost?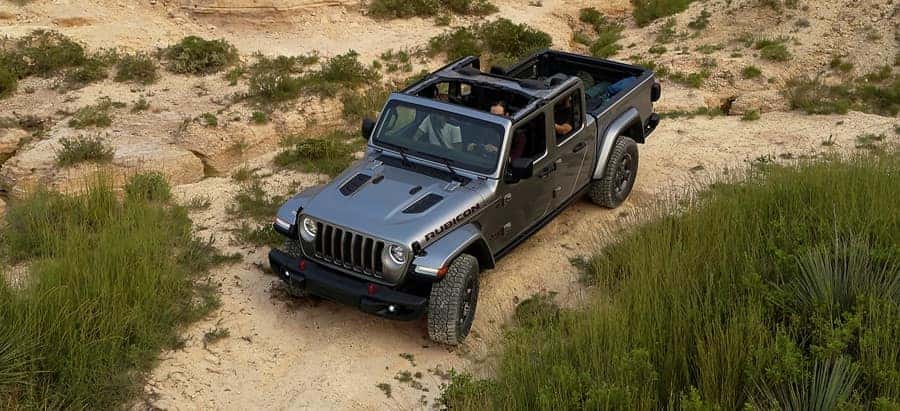 After a lot of anticipation, the Jeep Gladiator has finally arrived at our store in Hopkins, MN! The 2020 Jeep Gladiator is the only open-air pickup in its class and it is ready to change the way we view trucks forever. Because the Gladiator comes packed with technology and loaded with the most advanced safety features, you may be asking yourself "How much does a Jeep Gladiator actually cost?".
Before we jump into how much a Gladiator costs, let's first look at the different trim levels available. The Gladiator comes in 4 different versions: Sport, Sport S, Overland, and finally the Rubicon. While similar in some respects, these versions do differ in terms of available option groups and features.  To see all the standard and available features of the Gladiator click here.
Now that we understand the different versions available, let's talk dollars and cents. We won't cover all the differences between each trim level that affects the pricing breakdown, we will just take a high-level look at what each model costs.
Below is the starting MSRP for each Jeep Gladiator trim level:
Sport  – $33,545
Sport S – $36,745
Overland – $40,395
Rubicon  – $43,545
Keep in mind that the selling price of each vehicle could vary depending on what additional option groups have been added. Speak with one of our team members to see what options are available on each model.
Choosing the vehicle you want is only half the battle in the car buying process, knowing how much you can afford and what your monthly payment will be is a whole different challenge. At Walser Chrysler Jeep Dodge Ram, we know that buying a new vehicle is a big decision, that is why we have developed multiple resources for you to use to give you the most information available before riding away in your new ride.
Check out the resources below to calculate your monthly payment, learn more about leasing VS. buying, or even see what your trade is worth. And as always, if you have any additional questions please reach out to us. We look forward to working with you!