Army Veteran Receives Chrysler Pacifica Minivan
There are not a lot of people who have sacrificed more than our U.S. veterans. And this could not be any truer for Jessi Faue, an Army veteran and single mother of three. Jessi's desire to serve in the military for 20 years was cut short after she was forced to medically discharge after just 4 years. First, she broke a hip during a training exercise. Then, during her deployment in Iraq in 2005, she was part of a convoy that hit an IED. She was in a vehicle several back from the actual explosion, but the impact broke her hip again and injured her back. Although she has been through a lot, Jessi continues to give back to others. She currently serves as a nurse in the VA healthcare system working to reduce veteran suicides.
Jessi has always shown strength in the face of adversity, and her courage was put on full display earlier this year when she pulled two of her daughters out of her vehicle that started on fire due to an engine malfunction. Knowing she needed a new car and because insurance premiums were so low, Jessi decided to get a 20-year-old Crown Victoria that was in good shape for it's age. But she continued to worry about it's about the reliability and making it through a Minnesota winter where temperatures get below zero.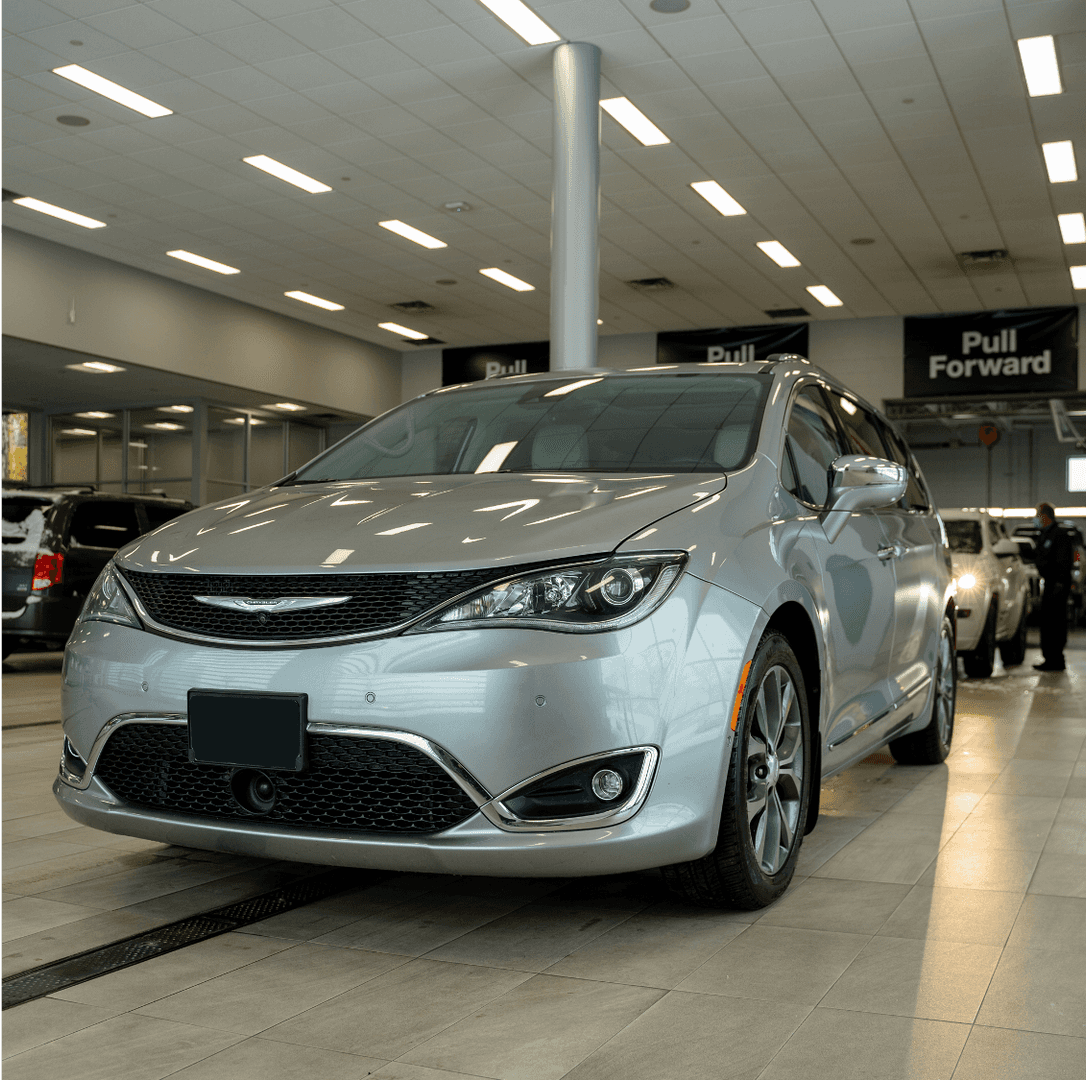 But because of Jessi's commitment to her family and country, she was selected as one of six families to receive a vehicle donation as part of U.S. Bank's Driven to Serve program in partnership with Operation Homefront.
And after weeks of coordination and planning the day finally arrived where we were able to hand off the keys of this beautiful 2017 Chrysler Pacifica Minivan to Jessi and her family. We are honored to have been a part of this special day and we look forward to seeing Jessi and her daughters around town in their new vehicle.